Digital e-commerce agency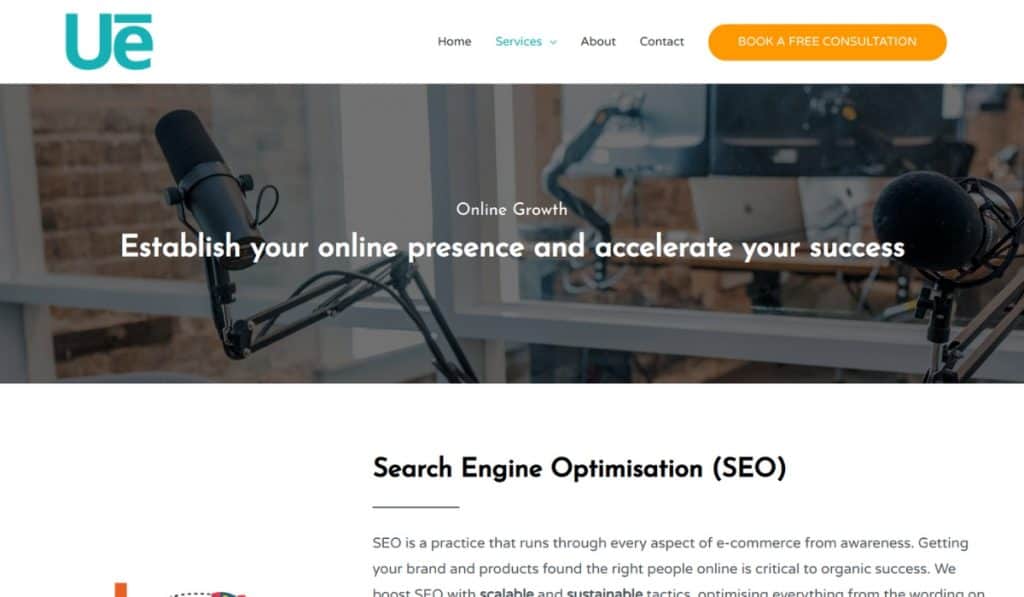 Unlimited eCommerce are a new digital agency specialising in the consumer technology industry.
The client wanted a modern website capable of showing off their digital skills and industry experience.
The website is dynamic and modern, with lots of interactive moving elements. The colour scheme was a mix of the brand turquoise blue with "Amazon orange" as the conversion colour.
Custom graphics showing organic and paid ads on multiple screens. Highlighting the capabilities of the agency.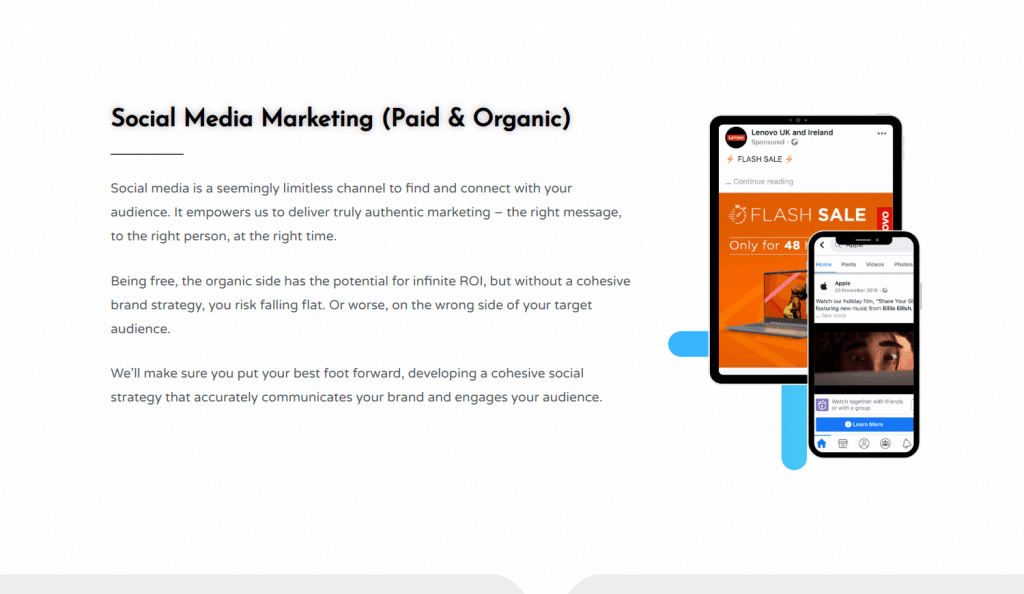 A mix of interactive graphics, text, and tabbed information come together to display an important analytics feature.