Rae Davidson is a breakthrough coach who helps people improve all aspects of their lives from relationships to health and career.
Rae needed an engaging and professional website to convert clients, and an effective content hub to drive traffic.
The website really communicates Rae's personality and authenticity, whilst clearly outlining her value and skills. It's a fantastic platform for her to grow using her video-first approach.
NLP is an often misunderstood practice. Using a tabbed block to outline the key principles with examples is an effective way to communicate a lot of information in a small space.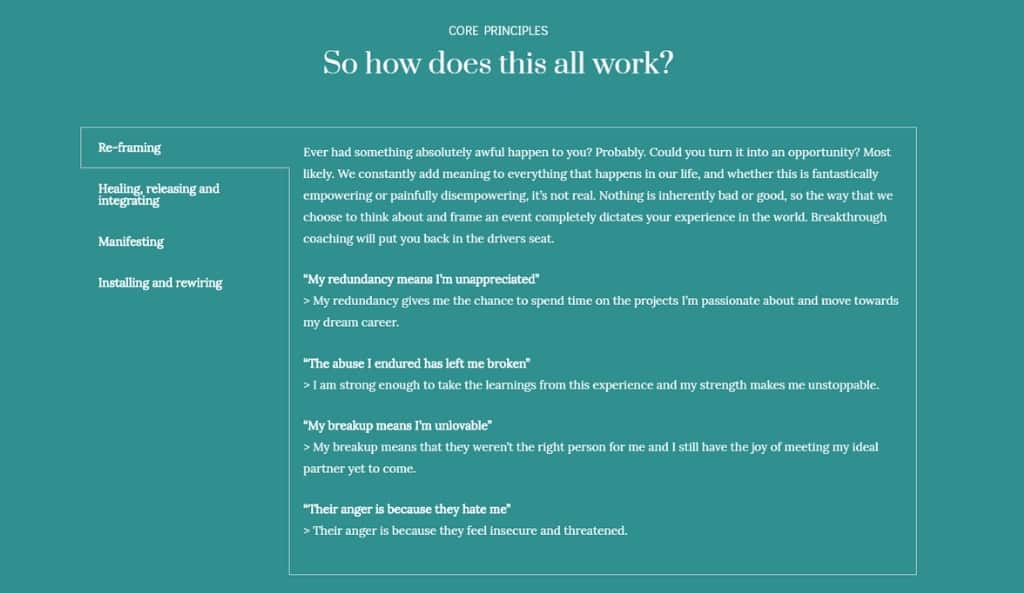 Landing coaching clients requires a strong personal connection. That's why we used video to communicate key messages across the site.